Occupation: Apprentice Electrician - IBEW Local 743/NECA Apprenticeship, Employed by Hirneisen Electric, Inc.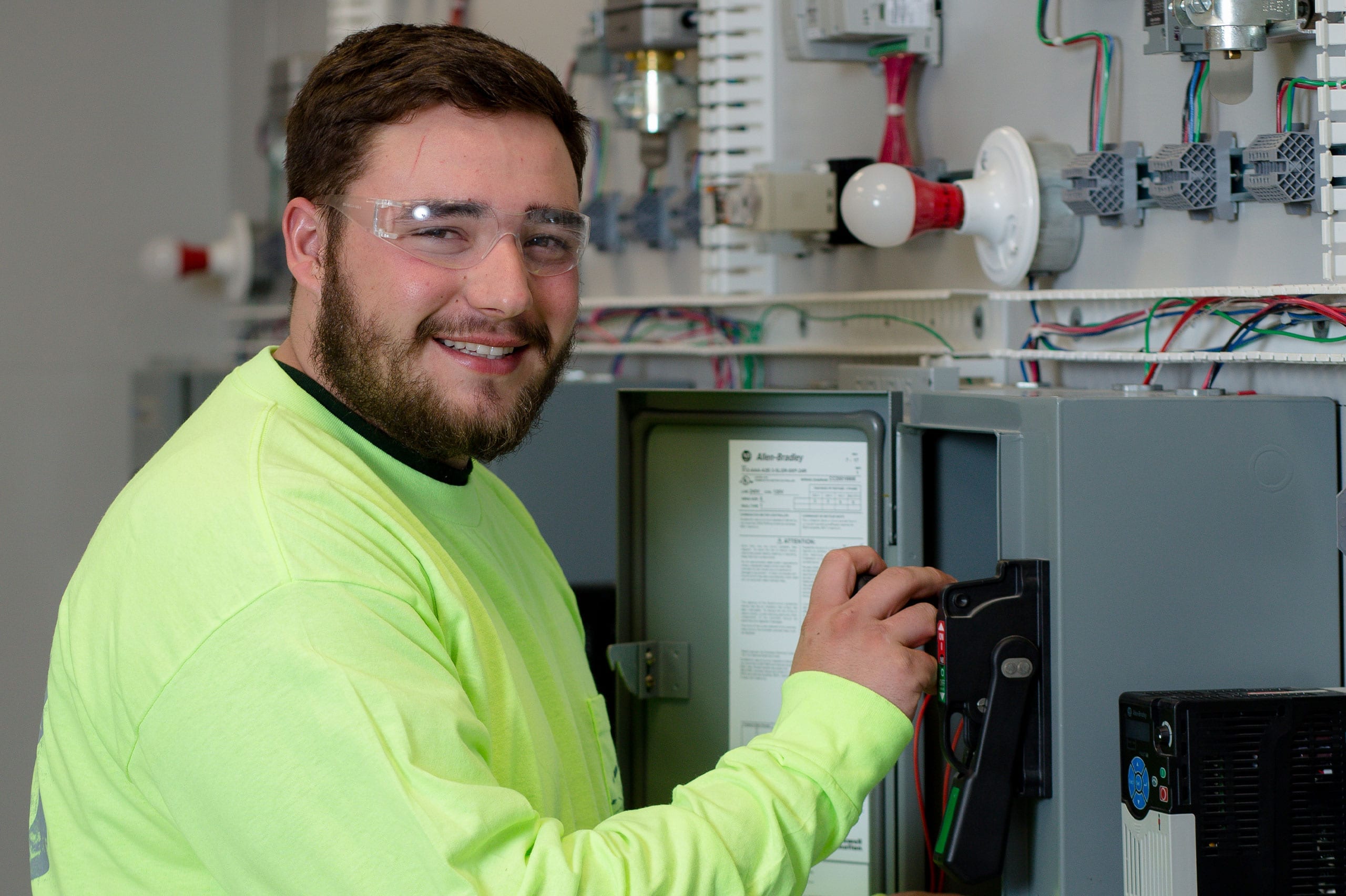 What drew you to your current role/company?
I was very confused and excited in final months of senior year of high school and really didn't have a plan for the future. Like most kids I was favoring the college path because I believed that's where you had to go to be successful. When I finally applied to school, I found myself choosing "undeclared" as my major. Family and friends definitely questioned this decision and offered other options such as a trade, more specifically electrical. After contacting the local union and speaking with training director Mark Pinkasavage in person, I was very interested in the craftsmanship and training that went in to becoming a Journeyman Electrician. The program fit my active lifestyle and I wanted to be challenged, while having a career that I could enjoy.

What is your favorite thing about working in Greater Reading?
My favorite part of working in Greater Reading is simply the wide variety of industry and infrastructure that we as Local 743 electricians have the pleasure of building and renovating. Schools, restaurants, steel mills, and healthcare facilities are just a few examples of jobs that I personally have performed work on. We have an amazing city and surrounding area full of new projects, working towards a very bright and innovative future.
Tell us one thing about your employer that someone else might not know.
I am receiving an excellent education, both in the classroom and on-the-job, that will lead to a career that will always be in demand. I receive this training while earning excellent wages and benefits without mounting a dime in student debt.
Does your employer all you to volunteer?
Over the course of my apprenticeship, I've had many opportunities to perform volunteer work in the local community. Being able to apply what we learn to activities that benefit the community is very rewarding. Every year Local 743 apprentices offer their time setting up temporary lighting, receptacles, and panels at the Reading Fair, a big event in our area. We also were able to rewire and renovate pavilions at a park in downtown Birdsboro. Along with the chance to work with local fire departments and the American Red Cross, installing smoke detectors in people's homes, free of charge.
Share a hidden gem of Greater Reading.
I love my community and this city. The people are some of the hardest working and generous I've ever met. The parks, shopping, restaurants and other recreation could compete with the best. I couldn't ever see myself leaving here. The Greater Reading area is where I want to work, live, and raise my family.
Want to make Greater Reading your home? Or maybe you're an employer looking for the tools you need to attract the talent you want? Follow us to the resources you'll want to see and use.