Greater Reading, Penn., is one of the most diverse areas in the Northeast United States. The community is home to numerous national and global headquarters boasting cultural and social inclusiveness.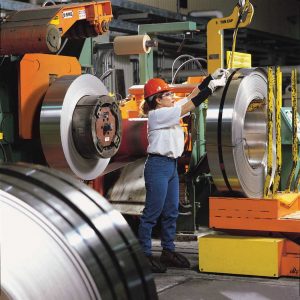 The latest top 25 employers list in Greater Reading illustrates resilience during the COVID-19 pandemic. Although the data reflected a downward hiring trend, brought on in part by factors such as COVID-19 downsizings, ongoing national labor shortage and other industry-related trends, Greater Reading held steady with strong industry sectors. With numerous companies in the manufacturing, health care and education sectors, many businesses in Greater Reading showed resolve.
If you are driven, motivated and smart then Greater Reading is ready for you! Come work with us. Here is a list of the top 25 employers in Greater Reading pulled from a story in the Reading Eagle published on Aug. 23, 2021.
Company

 

Employment

 

East Penn Manufacturing Co., Inc.

 

7,908

Tower Health

 

7,206

Walmart 

 

2,300

Penske Transportation Services

2,253
Reading School District

2,250

Penn State Health St. Joseph

2,177

Berks County Government

2,125

Amazon

2,000

 

Carpenter Technology Corp. 

1,878

Wilson School District

 

1,541

Boscov's Department Stores Inc.

1,485

Redner's Market Inc.

 

1,448

Pennsylvania Government

 

1,338

Berks County Intermediate Unit

 

1,252

Giant Food Stores

 

1,151

Apis Services

1,085

Ashley Furniture Industries

 

 990

U.S. Government 

 990

Boyertown School District




 945

Kutztown University

 890

Alcon Research 

 N/A

(875 est.)


Santander Bank

 850




Gov. Mifflin School District

 

 840

 

FirstEnergy Corp (Met-Ed)

 823

Dollar General

 800



Greater Reading is a great place to work! Whether you a looking for experience as an intern, an entry-level position, a seasoned professional or an entrepreneur with an idea, there are plenty of career opportunities for you in Greater Reading. The top 25 employers boast the wages, lifestyle and growth potential you're looking for. Our top 25 employers are waiting for you, come join their teams.