Discover the perfect place for you, right here in Greater Reading. Experience a vibrant community that caters to your unique interests and passions. No matter what you enjoy, we have something incredible just for you.
Learn why Greater Reading is the place to be. With endless possibilities and endless wonders, you'll never be bored or uninspired. Your perfect escape awaits in our charming community. Come join us and create unforgettable memories here in Greater Reading.
The Food & Beverage Scene
From charming cafes to world-class restaurants, the food scene in Greater Reading is simply unbeatable. We understand that experiencing diverse cuisines is important to you, which is why our culturally diverse area offers authentic dishes from all over the world. You'll be delighted to know that our thriving agricultural scene ensures farm-fresh produce and ingredients are readily available in our restaurants and farmers markets. No matter what tickles your taste buds, Greater Reading is your go-to destination for culinary adventures!
Here in Berks County, our local farmers work tirelessly to bring you nothing but the best – excellent, delicious, and healthy produce is always at your fingertips. We encourage you to show your support for these hardworking farmers in Greater Reading. Discover numerous ways to connect with and celebrate the local farming community throughout our region.
Get fresh local food from Greater Reading farms
Take a tour and visit the frozen treat shops in Greater Reading
Travel the Culinary World in Greater Reading
Cheers to the good life - Berks County Wine Trail
Bottoms ups - Greater Reading Brews and Stills
Video below: Learn why Greater Reading is an outdoor explorer's dream.
Looking for a place that offers endless entertainment options? Look no further than Greater Reading! From minor league sports teams to a world-class arena, our vibrant city has something for everyone.
But it's not just about what's happening indoors. We boast an incredible trail system that will take your breath away. Whether you enjoy hiking, walking, or biking, our trails, including a portion of the famous Appalachian Trail, are perfect for enjoying the great outdoors all year round. The stunning mountains and rivers will leave you in awe with their breathtaking views.
Don't let the unique names like Neversink Mountain, Schuylkill River, Gravity Trail, and the Witches Hat intimidate you. Once you experience the beauty and amenities they offer, you'll feel right at home. With diverse flora, fauna, and trails suitable for all levels, from little ones to experienced hikers, you'll find the outdoor adventure you've been dreaming of here in Greater Reading.
And if you're a mountain biking enthusiast, you're in luck! We're proud to be an IMBA Bronze-Level Ride Center, the only one in the Northeast. Our destination-worthy mountain bike trails are a thrill for riders of all skill levels.
Come and discover why Greater Reading is the perfect place to call home. We can't wait to welcome you!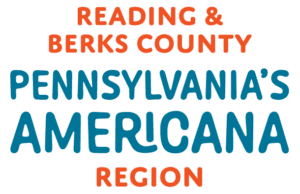 Greater Reading is home to numerous thriving main street destinations offering the opportunity to truly shop and dine locally. Take a stroll down walkable streets across Berks County offering unique food and drink options, locally made goods, and fun, family friendly annual events in Boyertown, Hamburg, Kutztown, and West Reading.
The Reading Fightin Phils offer affordable family entertainment from early April through August at FirstEnergy Stadium. The Fightin Phils are well-known for creating a festive, fan-friendly atmosphere from the time the gates open until postgame. While parking is always free and the concessions remain affordable, every game is a unique experience. Giveaways and fireworks keep things entertaining throughout the season.
The Reading Royals have been a fixture of Berks County for 20 seasons. From participating in community events all around the Greater Reading area, to putting on an energetic entertainment product in the heart of the city, there is no shortage of what the team provides to residents. As one of the longest tenured ECHL teams in one city, the Royals have created an atmosphere that revolves around their fans and what is most important to them.
The Santander Arena is a 9,000 seat entertainment venue that has called downtown Reading, PA home for the past 20 years since opening in 2001. Home to the ECHL's Reading Royals, Santander Arena also hosts major concerts of all genres, family shows, ice shows, and other world class entertainment. Managed by ASM Global-Reading, the arena showcases to new and returning visitors how great downtown Reading is for entertainment of all types.
For more than a century the reading Public Museum has been the forefront of hands-on learning in Greater Reading. Their enthusiasm for providing rich, tactile experiences sparks curiosity and learning for visitors of all ages in the areas of science, art, history and more.
GoggleWorks Center for the Arts
GoggleWorks Center for the Arts is a 145,000 square foot, five-story community arts center in what was formerly the Willson Goggle Factory Building. They provide unique interactions with art through ceramics, hot and warm glass, jewelry, photography, 2D/printmaking, virtual reality, wood, the gardens, 35 juried artists' studios, exhibition galleries and film theatre.
"As a transplant I have learned the societal fabric that weaves a European and Latino influence from the urban core to the river, farmland, valleys and mountains make Greater Reading appealing. It is a beautiful place filled with wonderful people."
– Lucine Sihelnik, Founder – Gayatri Wellness and Co-owner Great American Creamery