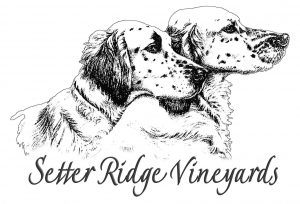 Setter Ridge Vineyards was developed out of love for English Setters and winemaking. This family owned and operated winery specializes in dry European styled wines. Setter Ridge wine gets its distinctive palette from the farmlands and hillsides owned by the Blair family for many generations. It's Greater Reading location provides the higher elevation and cooler temperatures needed for cold climate grapes of northern Europe.
Setter Ridge is located on 30 acres of family-owned vineyards. During the warmer months, visitors can enjoy a glass of wine on the outdoor tasting pavilion overlooking the vines and a 360-degree view of the Blue Mountains. The tasting pavilion is often filled with the sounds of live music, and, with a family love of English Setters, it is also pet friendly to your well-behaved pets. The Blair family prides itself on carrying local products. When you visit the winery, you will be able to choose from great local cheese and chocolates to pair with your wine.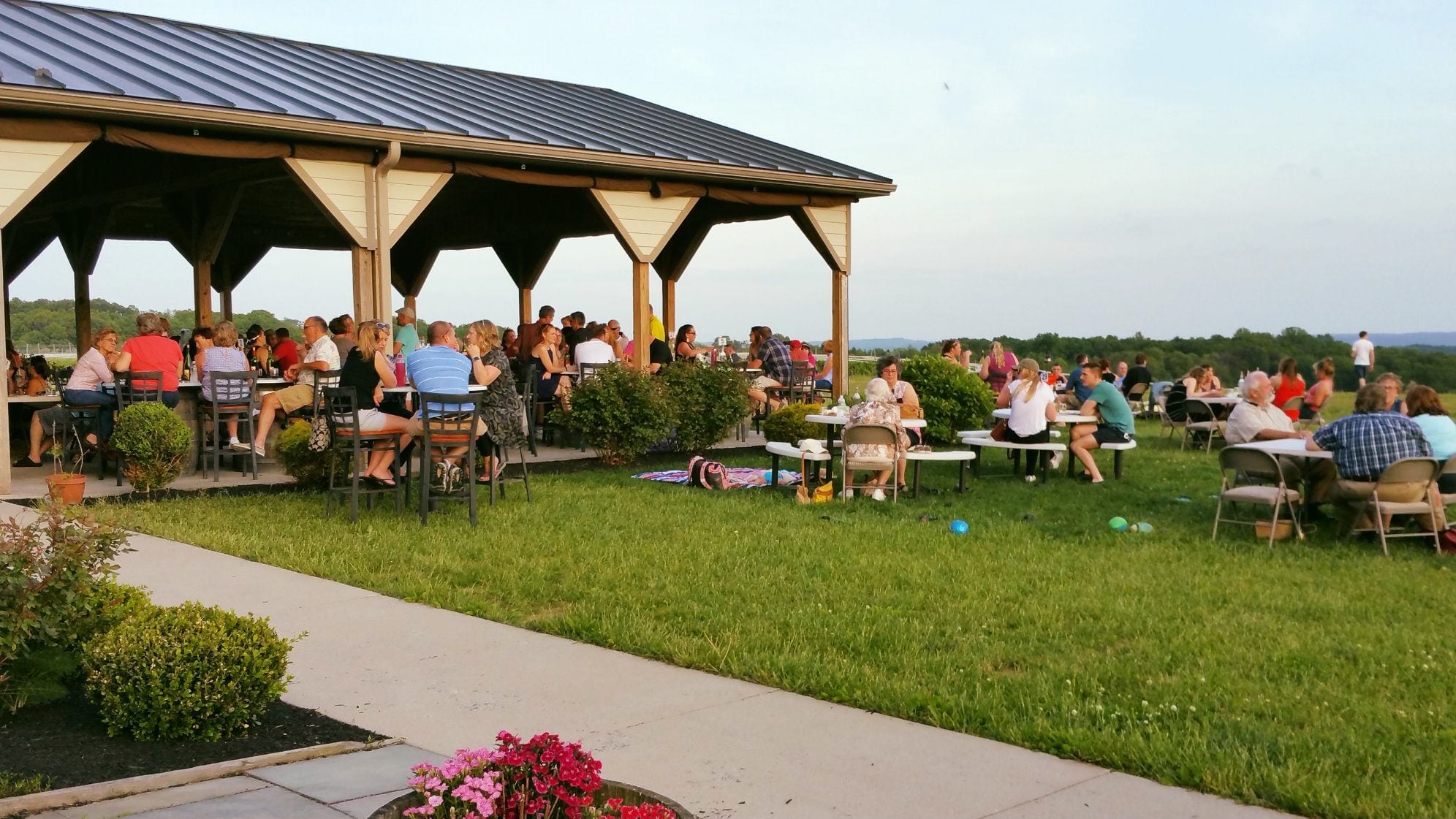 Each bottle of Setter Ridge wine is a representation of where it came from and the people that had their hand in making it. Setter Ridge offers a variety of white, red and semi-sweet wines.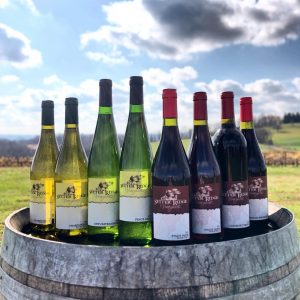 Every family shares traditions and the Blair family is no different! They believe sharing a bottle of wine over a meal is the best way to reconnect after time apart. To them, each opened bottle of wine is a celebration of new moments and old memories. The Blair family hopes when you visit Setter Ridge Vineyards or are enjoying a bottle of their wine that you can experience the same feelings of reconnecting.
If you are ready to reconnect over a bottle of Setter Ridge wine, visit the Setter Ridge Vineyards website at http://setterridgevineyards.com/ for hours an current visiting protocols.