Hike, bike and explore Greater Reading
By Keith Stamm, Director of Workforce Development, GRCA
For outdoor enthusiasts, the Greater Reading area is the place to be! In addition to over 125 miles of award-winning mountain bike trails, the area also offers an array of parks, forests and hiking trails. With numerous waterways, hills and mountains, there is a wide variety of opportunities for all. Choose a destination like The Pinnacle, Witches Hat or the Auburn Lookout as your adventure for the day. Whether you're looking for a physical challenge, stunning views or a quiet place to connect with nature, the area has it.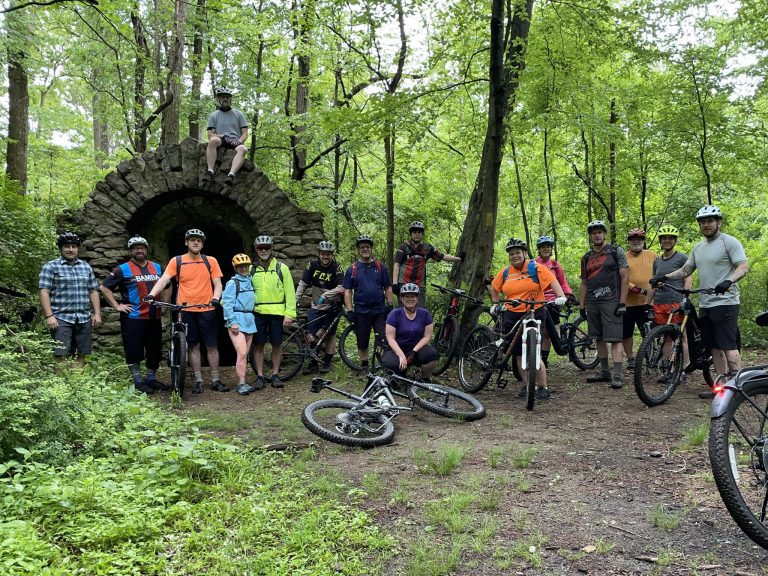 Spend the day hiking at French Creek State Park, Nolde Forest, Neversink Mountain or any of the many local parks. Or if you prefer, go to Hawk Mountain Sanctuary to experience not only majestic views, but also watch raptors glide through the sky. Perhaps you prefer the water — then you're in the right spot. With soothing lakes like Blue Marsh, Antietam, and Hopewell as well as 137-mile-long Schuylkill River that flows all the way to the Delaware River, our local waterways do not disappoint. If that's not enough, we have dozens of top-notch golf courses of varying skills levels, top-ranked disc golf courses, and, of course, the Reading Fightin Phils minor league baseball team.

Another great attraction is the Reading Public Museum's arboretum. Explore 25 acres of lush flowers and exotic trees while enjoying the brilliant colors and landscaping. Stroll the smooth pathways and small bridges while enjoying cool breezes and the peaceful sounds of the Wyomissing Creek. Sit on a bench and delight in the harmony that nature has to offer. Check page 16 for public art details!

Also noteworthy, Greater Reading is home to many charming main street destinations and annual events offering the opportunity to experience the unique culture and diversity of our area. Whether you're looking for the liveliness of downtown Reading and performances at area venues or the cozier suburban feel, we have it. Stroll, shop or eat by enjoying locally made food and goods as well as beer, wine and spirits all made right here.

If you are into history, then look no further. Our area boasts some great historical treasures such as the Conrad Weiser Homestead, Hopewell Furnace National Historic Site and the Daniel Boone Homestead, to name a few. Spend a day at one of these spots and imagine you are taken back in time to experience what life was like over 200 years ago.

We hope you take the time to enjoy some of the outdoor adventures and amenities our area has to offer, you won't be disappointed.