Former KU Student Returns to the Community That Gave Him His Love of Art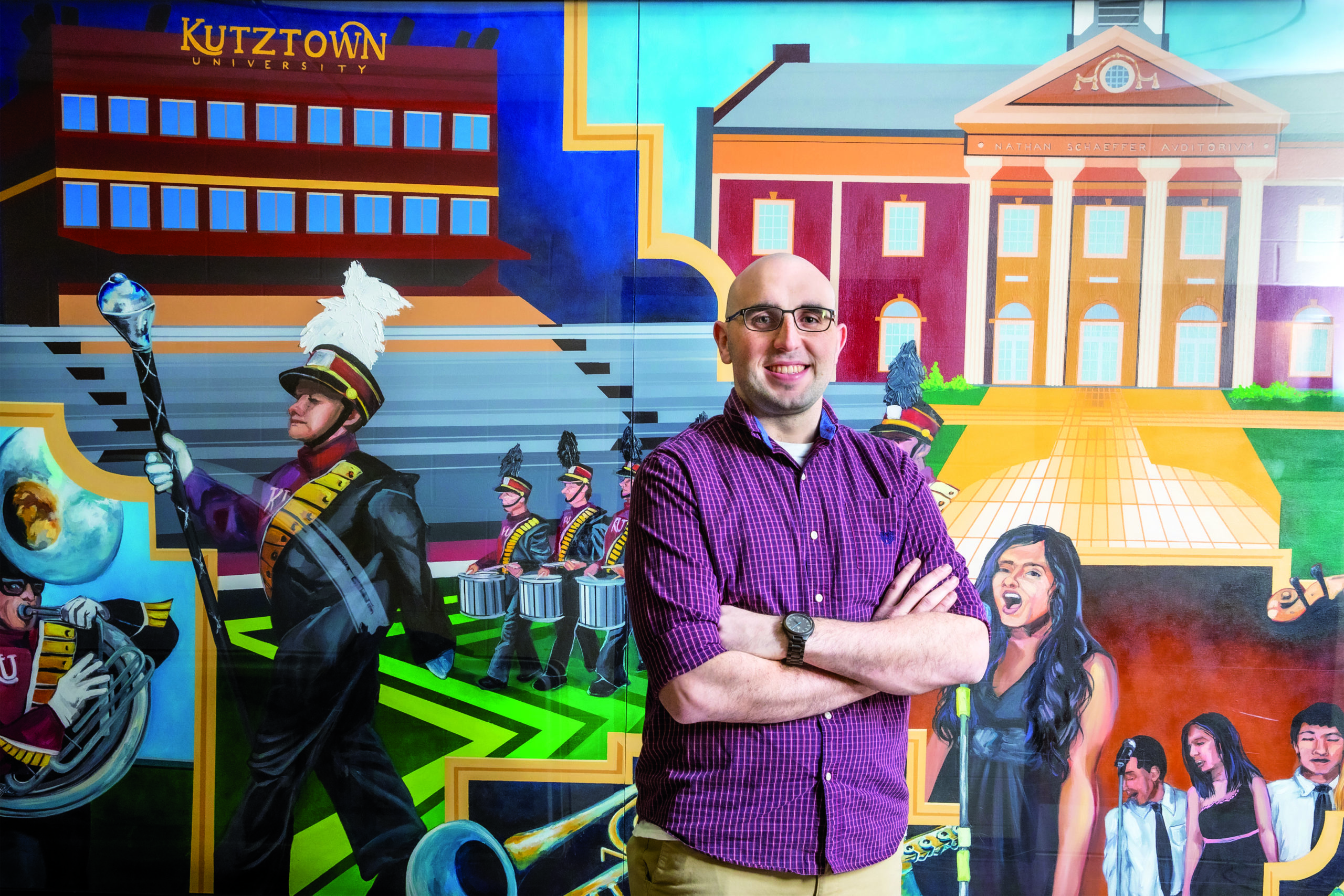 Benjamin Hoffman fell in love with Kutztown University – and the surrounding area – the moment he stepped foot on campus. Encouraged to apply by his art teachers at William Tennent High School in Hatboro, Penn., he was impressed by the University's visual and performing arts programs. As a sophomore, Hoffman was introduced to art education and realized he was meant to teach.
Upon his graduation in 2015, Hoffman accepted a teaching position in Maryland, but was unhappy living so far from friends and family. He returned to Pennsylvania and was offered a job as an art teacher at Kutztown High School.
"The nostalgia of walking these same streets, once as a student and now a professional in the community, is truly rewarding," says Hoffman.
This past July, Hoffman married his KU sweetheart, Meagan, and the couple recently purchased their first home in Kutztown. He will complete his master's degree in art education this May.
"Living in Kutztown is incredibly unique. With the University in walking distance, my students and I reap the benefits of outstanding visual and performing arts facilities. We also benefit a great deal from the rich history of Berks County, whose hidden treasures are the foundation of our community."
That community is important to Hoffman, who is passionate about giving back. He joined the Kutztown Fire Department in August 2010 and currently serves as President of the Kutztown Fire Company Truck Crew. He volunteers at his alma mater, serving as Chair of the Board of Directors for Kutztown University Arts Society, an organization dedicated to advancing arts programming at KU and in the community. One can see his art around town – he created two murals: one in KU's Schaeffer Auditorium, and the other just outside of the Airport Diner on Main Street.
"In addition to my roles as an educator, first responder and husband, I also jump at the chance to partner with local vendors and support entities such as Kutztown Strong, the Kutztown Community Partnership and many more," says Hoffman. "This town has opened so many doors for me. I am overwhelmed with joy and could not be more thankful."
Want to make Greater Reading your home? Or maybe you're an employer looking for the tools you need to attract the talent you want? Follow us to the resources you'll want to see and use.