Occupation: Executive Director of Community & Fan Relations /Internship Coordinator - Reading Fightin Phils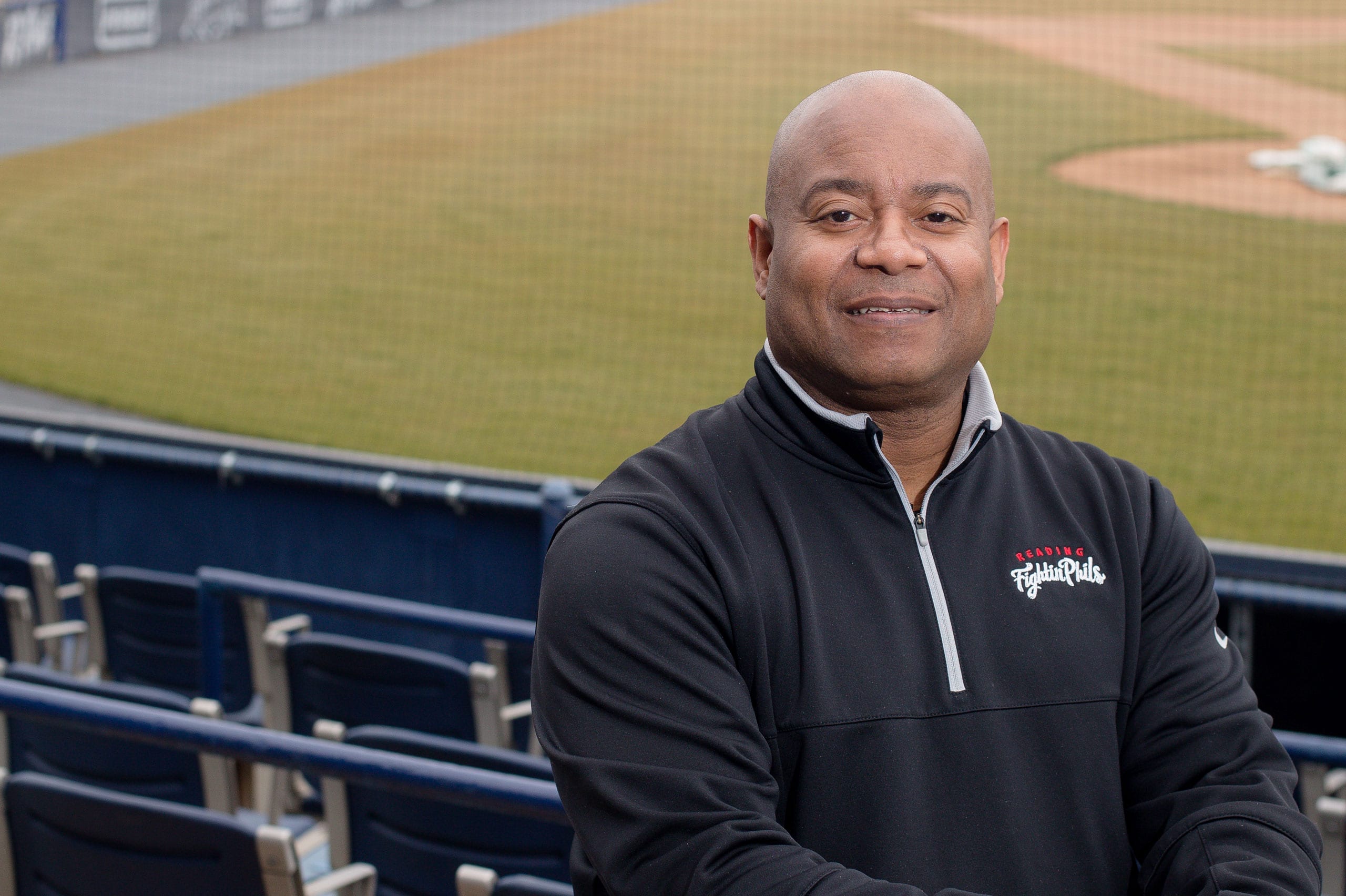 What drew you to your current role/company?
I previously worked at the Reading Fightin Phils for 10 years before accepting a full-time position in Group Sales in 2002.
What your favorite thing about working in Greater Reading?
I love the diversity and opportunities that the area has become with the rise of new business and industry.
Tell us one thing about the Reading Fightin Phils that someone else might not know.
I always say that our culture is second to none. Along with the fact that 18 out of 23 full-time employees have done an internship with the team first.
How has the Reading Fightin Phils helped you to develop your skills?
The Fightin Phils gave me the opportunity to participate in the seven week United Way Blueprint for Leadership Program, which helped me with my leadership skills.
Does your employer allow you to volunteer?
Yes, without a doubt. I am involved with the Baseballtown Dream League, Hawk Mountain Council, Salvation Army Board, Central PA. Advisory Council of the Caron Foundation and the Berks Encore Senior Expo Committee.

Share a hidden gem of Greater Reading.
I would say the educational system gives students a wide variety to learn skills and trades to be successful, along with the loyalty and pride of making this area a better place to live.
Want to make Greater Reading your home? Or maybe you're an employer looking for the tools you need to attract the talent you want? Follow us to the resources you'll want to see and use.