Greater Reading's main streets full of vibrant art, history and food
By Aaron Gantz, Senior Director of Economic Development, GRCA

Discover the vibrant and diverse main streets of Greater Reading, each offering a unique blend of history, arts and local charm. From the Victorian-era allure of historic Boyertown to the bustling artistic hub of Downtown Reading, and the scenic respite of Hamburg, each main street offers a wonderful experience for visitors of all interests.
Historic Boyertown is a mix of Victorian and early 20th-century architecture—reminders of the town's rich heritage. Take a leisurely stroll along Philadelphia and Reading Avenues to take in the
architecture, visit fun shops like Stellar House Gift Shop or The Book Nook, and perk up with a coffee and a treat from Brakeman's Cafe. While you are there, check out the Boyertown Museum of Historic Vehicles and the Colebrookdale Railroad for a glimpse of the town's transportation history.
Plan your visit: buildingabetterboyertown.org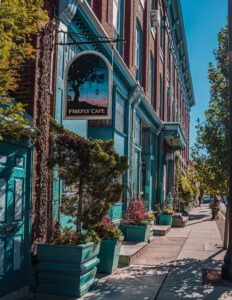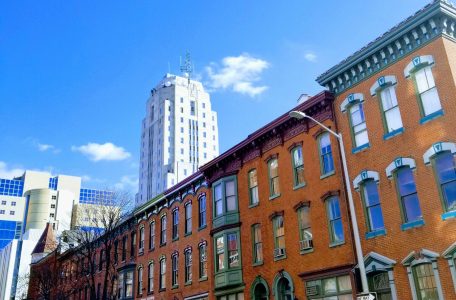 Discover the arts in Downtown Reading—whether it's the beautiful and unique architecture (look up!) or taking an art class at the
GoggleWorks Center for the Arts. Discover the art of good beer, locally sourced food and old space made new at Saucony Creek Franklin Station Brewpub or the art of customer service at the DoubleTree by Hilton Hotel Reading. The arts are waiting for you in Downtown Reading.
Scenic Hamburg is a great start, stop or end to your next outdoor adventure. Whether you are hiking Hawk Mountain or the Appalachian Trail or biking on the Schuylkill River Trail, downtown Hamburg is the perfect respite. Grab a beer from 1787 Brewing, an ice cream from Hamburg Sweet Treats or discover your next antique find at one of several antique stores. Celebrate one of America's favorite foods and have family fun at the Taste of Hamburg-er Festival—held annually on the Saturday before Labor Day with over 30 hamburger vendors. Yum!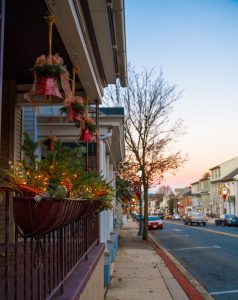 Kutztown, home to Kutztown University (KU), offers a perfect blend of small-town charm and vibrant collegetown vibes. The town's Main Street features historic buildings and unique shops like Paisley and Company, Firefly Bookstore and eateries like HIVE where you can enjoy a locally sourced vegan meal. Grab your workout gear and head to the Keith Haring Fitness Court on KU's campus. Popular annual events such as the Taste of Kutztown, Dinner on Main and the Kutztown Folk Festival draw people from all over.
West Reading is a vibrant and desirable borough—its main commercial artery, Penn Avenue, is a bustling and trendy hub known for its charming boutiques, diverse eateries and artistic flair. With its vibrant atmosphere, thriving local businesses and community events, Penn Avenue in West Reading has become a go-to destination for shopping and dining. Don't miss annual events like Art on the Avenue, Fall Fest, Pretzel Fest and the seasonal West Reading Farmers Market.
Visit West Reading: visitwestreading.com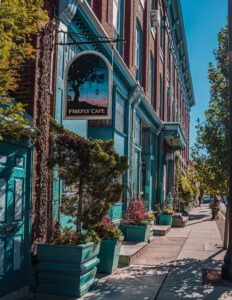 In addition to these wonderful main street areas, the historic communities of Fleetwood, Oley and Wernersville offer hidden and historic gems waiting to be discovered. Plan your visit and embark on an unforgettable journey through the vibrant main streets of Greater Reading.