Greater Reading's resources bolsters Suburban Testing Lab's business
By Amish Jindal, Communications & Marketing Intern, GRCA
Suburban Testing Labs owes much of its success to its location in Greater Reading. This area has provided the company with numerous opportunities that have helped it succeed.
"The Greater Reading area has many unique strengths to attract people. One, it has a reasonable cost of living compared to surrounding areas. Also, Greater Reading has areas for arts and entertainment which employees can enjoy. In addition, we have some excellent school districts for families here," said Sara Stump, Director of Sales and Marketing.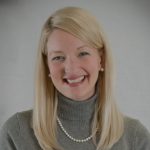 The family owned and operated company was founded in 1963 as a water treatment company. Government regulations of the '70s and '80s, such as the Clean Water Act, pushed the company to begin testing drinking water, wastewater, soils and solid materials for contamination. With this expansion, Suburban Testing Labs began to cater to a larger variety of customers including cities, towns, municipalities and engineering firms — all entities that needed Suburban Testing Labs' services because they are required to protect public health and preserve the environment.
Within this community role, Suburban Testing Labs' overall mission "is to protect public health and preserve the environment by making sure drinking water is safe, there is no pollution and soil is not contaminated," said Stump.
The company has seen tremendous growth in the past few years. In 2005, Suburban Testing Labs had 12 employees. Now it has nearly 100 employees. Also, its facility has grown five times in size. This has allowed for the growth of new customers, an expanded workforce and a wider geographic coverage area.
One reason for this expansion is Suburban Testing Labs' location. Stump believes that the Greater Reading region is great for new people looking to start careers.
"The workforce can live, work and play here," Stump said.
The Greater Reading area is also great for a new, small business owner. The region has many resources that can help any entrepreneur thrive. Many of these resources are free and can help with tasks such as building a strong business plan and connecting with the right lawyers, accountants and investors. If people utilize these resources, they can be very successful in Greater Reading.
Organizations such as the Greater Reading Chamber Alliance (GRCA) offer support for all types of businesses. GRCA helped Suburban Testing Labs secure access to low-interest financing through the Pennsylvania Industrial Authority (PIDA) for growth projects.
The financing enabled the company to begin PFAS (Per/Polyfluoroalkyl substances) testing. PFAS chemicals have been used in consumer products, industrial processes and manufacturing since the 1940s. They have been shown to have harmful reproductive, developmental, and immunological side effects, and governments are just beginning to regulate them.
Now, Suburban Testing Labs is an industry leader in PFAS testing as it is one of two facilities in Pennsylvania with testing capability.
Stump is proud of the company her employees and family have built in the Greater Reading area.
In the future, Stump said she sees Suburban Testing Labs "growing in the Mid-Atlantic market. And continuing to be seen as a leader in providing high quality data to environmental decision makers."
All the while the company will continue to be headquartered right here in Greater Reading.