By Aaron Gantz, Senior Director of Economic Development, GRCA
The Greater Reading community has a deep commitment to the arts, and public art is no exception. The area is brimming with art for everyone to enjoy in mural corridors, public parks, courtyards, businesses windows, parking garages and even barns.
Public art plays a critical role in beautification, connectivity and a sense of pride, while creating new points of interest for both residents and visitors. Take a walk, bike ride or hop in the car to see these unique pieces of public art throughout Berks County.

Visit bit.ly/rdgartmap for more public art across Greater Reading.
Mural Walk in West Reading
Head to West Reading, grab a coffee (or a cocktail) and spend an hour strolling down Cherry Street and beyond to see over 45 vibrant murals, mosaics and sculptures all in walkable West Reading. Learn more about the Mural Walk in West Reading at visitwestreading.com/public-art.
Must See: Maiden of the Stairs | 2016 | Mosaic
Artist: Beverly Levine
Location: 404 Cherry St., West Reading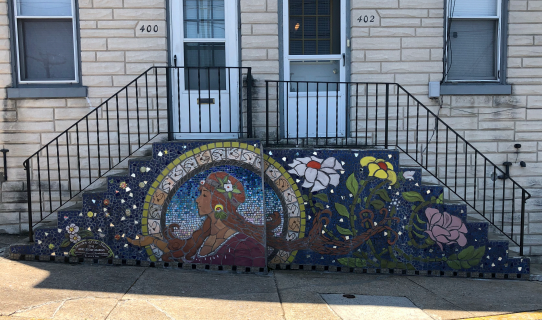 Sculptures at the Reading Public Museum Arboretum
Take a walk along the Wyomissing Creek in the lush Reading Public Museum Arboretum. The Arboretum features nearly 30 sculptures throughout the 25-acre outdoor space including paved trails and foot bridges. Stop in The Museum's atrium to pick up a free Arboretum guide or find it at readingpublicmuseum.org/arboretum.
Must See: Phoenix | 2006 | Stainless Steel
Artist: Joe Mooney
Location: 500 Museum Road, Reading Gift, Luther W. Brady, M.D.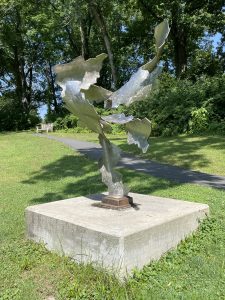 Public Art in the City of Reading
Public art can be found in all corners of the City of Reading. Many of the city's parks feature significant sculptures from artists like Harry Bertoia, statues and murals. Art can also be found on often overlooked spaces that make a perfect canvas like parking garages and vacant building's windows.
Must see: Hope Blossoms | 2021 | Mural
Artist: Gregory Didyoung
Location: 500 Block Cherry Street, Reading
Must See: Unión es Fuerza (Working Together) | 2020 | Mural + Mosaic
Artist: Jessica Chadwick
Location: Beech and Pear Streets, Reading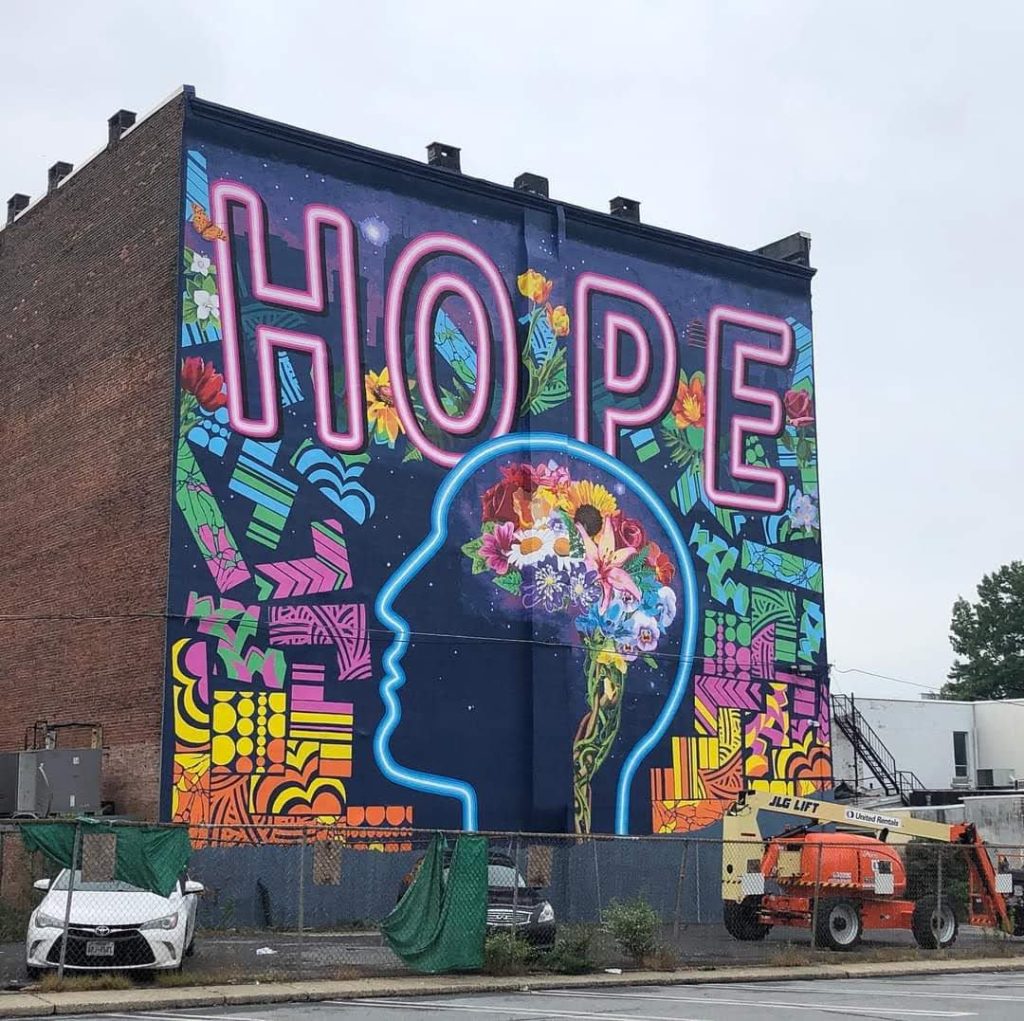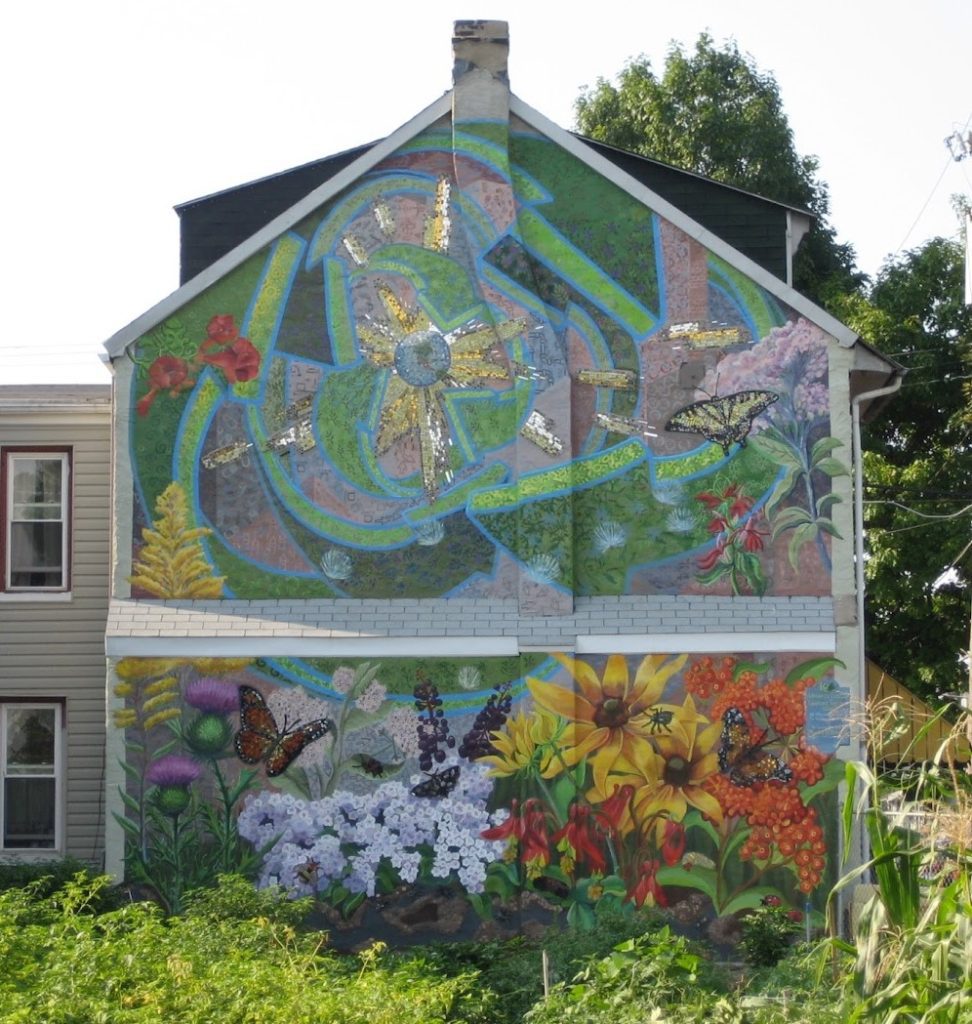 Bear Hunting in Boyertown
There are over 75 colorful, life-size bears throughout Boyertown. Whether the bears are sitting, standing or walking each bear is a unique piece of public art often created bythe community. Ready to go hunting? Check out the map at bearfever.org/.
Must see: Zoom | 2021 | fiberglass
Location: 600 North Route 100, Bechtelsville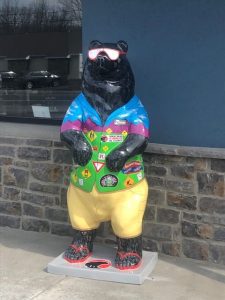 History of Art in Kutztown
Did you know Kutztown, PA, is Keith Haring's hometown? Where better to exemplify his philosophy that art is for everyone. Soon Kutztown University will be home to a one-of-a-kind Keith Haring Outdoor Fitness Court. The Keith Haring Fitness collection is a limited edition, outdoor, public art collaboration with the Keith Haring Foundation and the National Fitness Campaign (NFC).
Must See: Freudschaft (Goodwill and Friendship) | 2021 | Mural
Artist: Yenna Hill (niece of Keith Haring)
Location: 26 S Whiteoak St., Kutztown

Vibrant stars rooted in Pennsylvania Dutch history can be found on barns across Berks County. Hex signs are truly public art hidden in plain sight. Grab your bike or your keys and enjoy the fresh air and rolling hills with a self-guided Hex Sign tour. Visit hexsigntour.org/ tour-map for all locations.
Must see: 691 Long Lane, Kutztown
Must see: 1049 Hawk Mountain Road, Kempton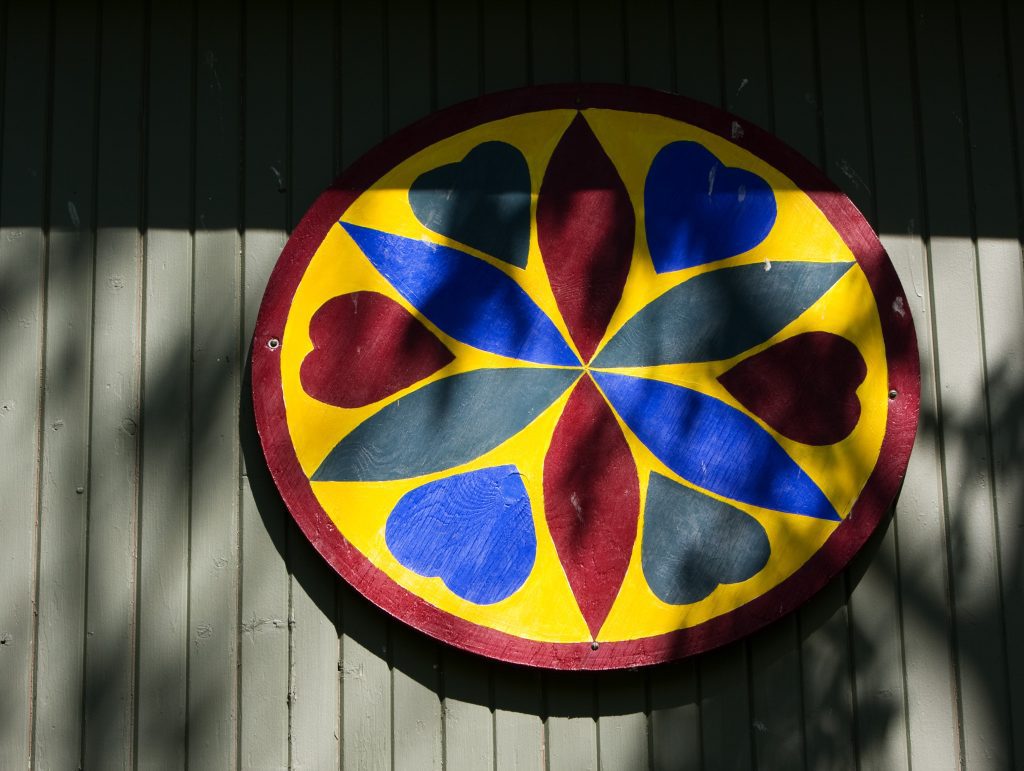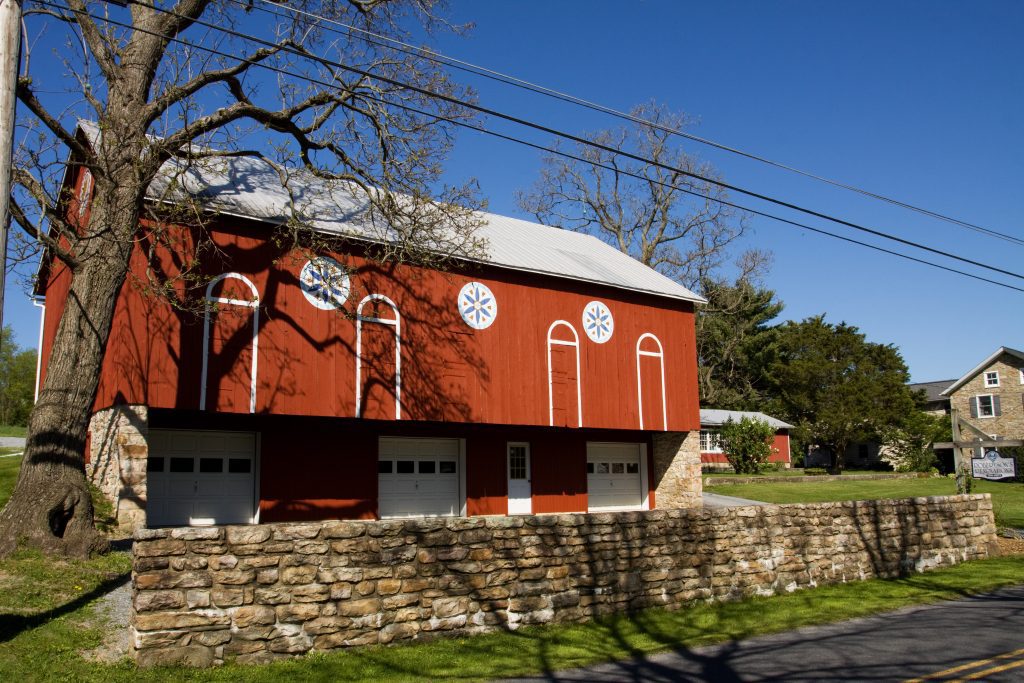 Looking for more unique art? Stop by these galleries and art centers:
• Arts and Crafts Gallery | 320 State St., Hamburg
• Art Plus Gallery | 604 Penn Ave., West Reading
• Clay on Main | 313 Main St., Oley
• Freedman Gallery, Albright College | 1801 N 12th St., Reading
• Freyberger Gallery, Penn State Berks | 1801 Broadcasting Road, Reading
• GoggleWorks Center for the Arts | 201 Washington St., Reading
• Miller Gallery, Alvernia University | 400 St. Bernadine St., Reading
• The Marlin and Regina Miller Gallery, Kutztown University | 15200 Kutztown Road, Kutztown