Greater Reading organizations offer education, fun
By Rachel Kovach, Communications and Marketing Intern, GRCA
The Greater Reading area is rich with cultural amenities that enhance the lives of the people who live here and participate in these educational and fun opportunities. The Colebrookdale Railroad, Berks Nature and the Science Research Institute at Albright College are just a few of the organizations that make this community a great place to live and grow.
The Colebrookdale Railroad was formed as a non-profitorganization in 2012 and is rich in history. The line that Colebrookdale is on is more than 150 years old. The organization is reliant on its dedicated and skilled volunteers that help build and maintain the railroad and trains, as well as educate the many people who come to visit the railroad.
"We are so lucky to have a massive volume of support and volunteers who give, and give, and give to the railroad," said Michele Barrett, Assistant Director of Colebrookdale Railroad, "The volunteers quite literally laid down new tracks. They pulled out the old and installed the new track all by hand to bring it up to code."
There is a new learning opportunity being offered at the Colebrookdale Railroad. A program is being created to allow people with autism and an interest in trains to work under the supervision of skilled volunteers.
Using her background in education and marketing, Barrett uses educational material she wrote to engage kids that come to Colebrookdale on field trips. Barrett said she once felt disconnected from history because she could never relate to it, but being a part of Colebrookdale, she discovered how many women and people of color were instrumental in the history of our country and the railroad. She is now passing on her wealth of information to the kids that visit the Colebrookdale Railroad.
Science Research Institute at Albright
The Science Research Institute (SRI) at Albright College empowers young people to innovate with a supportive system that encourages perseverance, connection and creativity. Year-round K-12 offerings are poised to inspire an entire generation to excel in science, technology, engineering, arts and math (STEAM) disciplines through powerful methodology and a unique, student-driven approach.
The SRI's goal is to "…bridge the gap for historically underserved populations to have access to state-of-theart equipment and modern, hands-on experiences in the jobs of the future," said Ellen Albright, Director of Strategic Partnerships for Pre-College + Summer Programs at SRI.
The Science Research Institute at Albright offers an abundance of programs for students of all ages. They bring their hands-on science education into elementary school classrooms, they offer after school programs for grades 5 to 12, and dual enrollment for grades 11 and 12. Thanks to all the resources and courses that SRI provides, 10 participating high school students currently have pending or provisional patents for their Science Research Institute projects.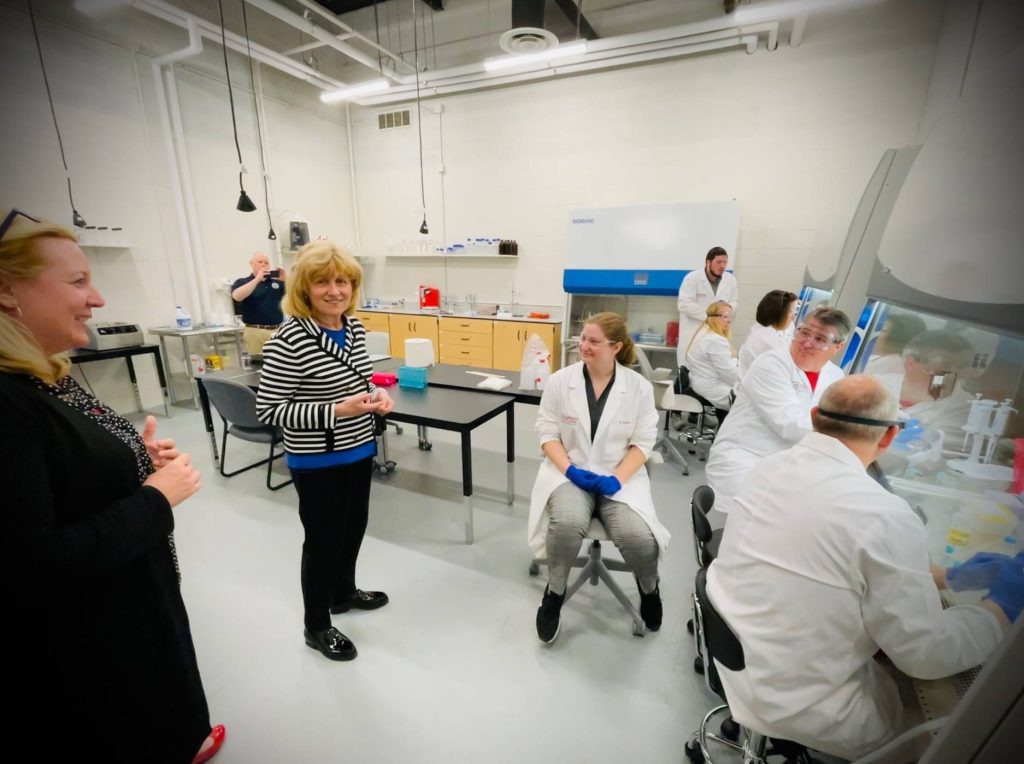 Adelle Schade is the founder of the Science Research Institute, which originated at Conrad Weiser School District. As interest in the program grew, it became clear that SRI needed to move to an institution of higher education, and Albright was the perfect fit. Now that SRI is at a higher education institute, college-level students now get the opportunity to partake in hands-on learning and mentor or intern with SRI.
"The cornerstone of Berks Nature's thinking is simple: Nature is essential to our quality of life. It is this value that guides our local action to protect, restore and maintain the natural assets of Berks County for all to enjoy," said Regan MollDohm, Director of Communications at Berks Nature.
Berks Nature has preserved over 11,000 acres of land in BerksCounty over the last 47 years. In addition to protecting theland, Berks Nature also manages four volunteer-driven watershed associations, participates in stream, forest, and meadow restoration projects, offers an expansive array of environmental education opportunities from a summer EcoCamp to public programs to a fully licensed Nature Preschool, and works with farmers to install conservation measures and technology.
Berks Nature owns 433 acres of land in Berks County made up of three public nature preserves and five private preserves. Each public preserve is meant to not only support wildlife habitat and ecological resiliency, but also to create safe spaces for people of all ages to enjoy the great outdoors. These public preserves include Angelica Creek Park, Bob's Woods at the Earl Poole Sanctuary and the Neversink Mountain Preserve and Community Forest.
Since the organization rebranded itself from the Berks County Conservancy to Berks Nature in 2016, Berks Nature has helped preserve nearly 370 acres of land per year. As of 2021, Berks Nature ranks 9th out of 68 land trusts in Pennsylvania in terms of most acres protected under conservation easements.