READING AREA COMMUNITY COLLEGE
Industry 4.0 Technology Training at RACC's Schmidt Training & Technology Center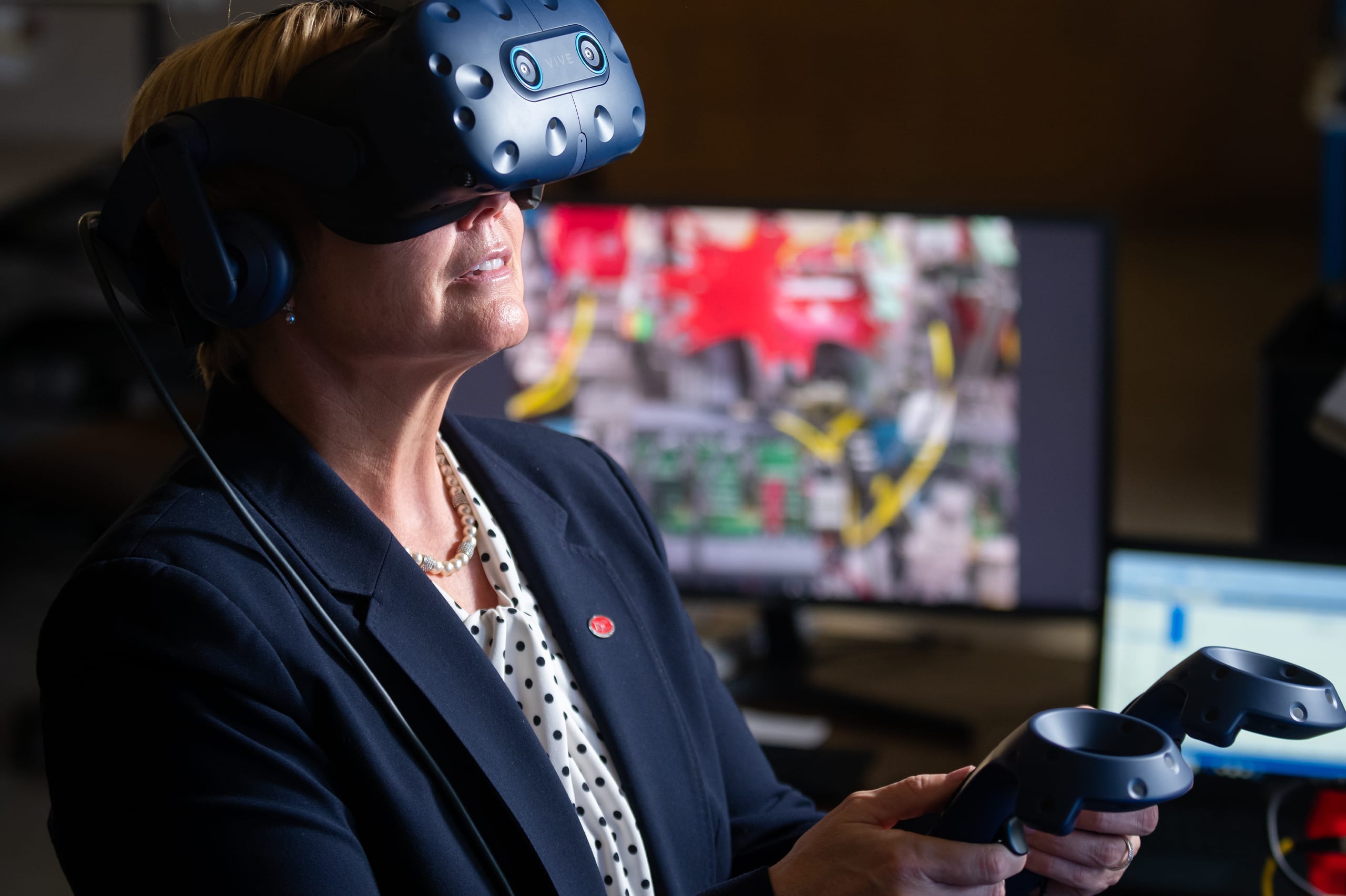 Industry today is changing faster than ever before. It is getting smarter, more automated, more predictive and less reactive. Industry 4.0 technology is touching nearly all aspects of every manufacturing sector imaginable. Keeping current with industry standards and applicable technology has also become more critical. The Schmidt Training and Technology Center (STTC) at Reading Area Community College provides students with customized training programs that adjust to these constantly changing needs of employers. Training programs based on employer needs use evolving instruction methods and technologies that are highly individualized.
Industry 4.0 is transitioning robotics and automation to SMART cyber-physical processes and systems using the industrial internet of things, artificial intelligence, data analytics, data exchange and cloud-based execution to design, produce and distribute manufactured goods and products.
Reading Area Community College's STTC training utilizes state-of-the-art equipment and creative instructional technologies and solutions that will contribute to operational value and human talent development, leading to long term sustainable businesses and people that will contribute positively to the Greater Reading community.
Bonnie Spayd, RACC executive director of workforce and economic development sums it up perfectly, "In Berks and surrounding counties that the STTC serves, there is an estimated need for 10,000-plus technical workers in the next two to five years. Our local, regional and national workforce involvement galvanizes our ability to provide new and expanded education and skills required to span the continuum of technology in advanced/ SMART manufacturing companies. Building relationships with our manufacturers solidifies our understanding of the products produced, the benefit of the products to society, and the competitive pay and upward mobility opportunities that exist in manufacturing companies."
Dr. Susan Looney, RACC president says, "We also educate business and government leaders about how and where these '21st century skills' and technologies can create real value, and help them successfully focus on the appropriate and timely investments and policies needed to drive that value. We consider it our duty to do whatever possible to help our traditional and non-traditional students connect learning with real life industry and to provide them with the necessary skills to prepare them for success."
Want to make Greater Reading your home? Or maybe you're an employer looking for the tools you need to attract the talent you want? Follow us to the resources you'll want to see and use.