Penn State Berks LaunchBox Stimulates Economic Growth in Greater Reading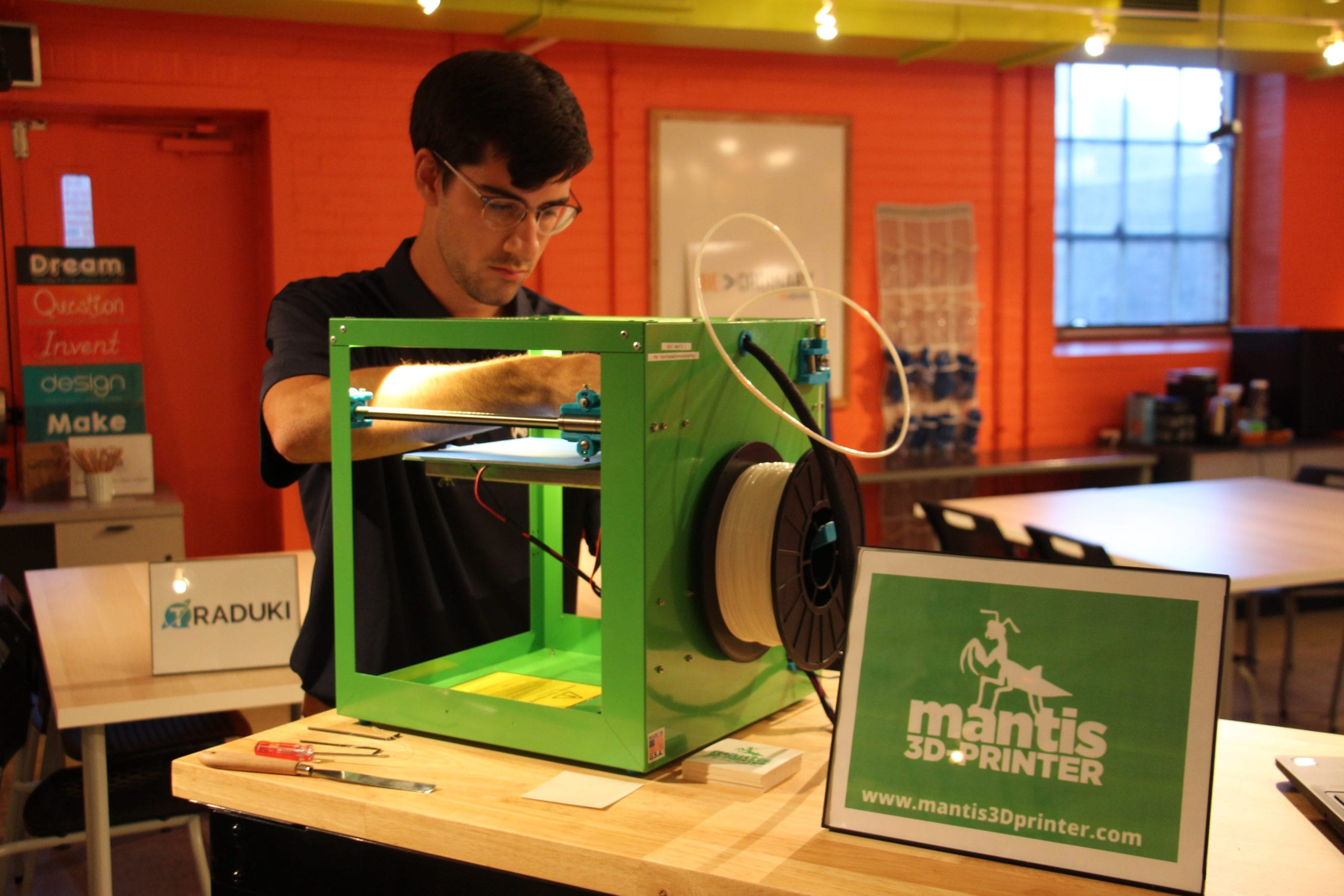 The Penn State Berks LaunchBox is helping to revitalize the Greater Reading area by stimulating economic growth and building an entrepreneurial ecosystem. Located within the GoggleWorks Center for the Arts in downtown Reading, the LaunchBox is an innovation hub that connects current and prospective entrepreneurs to the support, resources and technology they need to build sustainable and scalable businesses. It also offers a variety of free programs to the community, as well as youth programs with the goal of encouraging interest in STEM and an innovative mindset.
In 2019, the LaunchBox assisted 33 entrepreneurs through free services including use of coworking space and assistance with prototyping, conducting market research, developing websites and connecting with mentors. The LaunchBox also engaged with more than 400 current and prospective entrepreneurs, youth and community members.
Currently, five coworking companies call the LaunchBox home. One company, Verde Mantis, has hired local employees to begin production of their new product, an easy-to- use 3D printer. Another startup, World Brand/Coasty is taking their eco-friendly straws to market. The high-quality paper straws will soon be available in 10 locations of Redner's Warehouse Markets.
The LaunchBox offers many programs that are free and open to the public, such as Marketing Mondays, which focus on website development, and Tinker Tuesdays where the community is invited to gain hands-on experience with 3D printers and other equipment. It also offers courses in CAD, 3D printing and the use of laser cutters and associated software, as well as monthly Meetups focused on business development and technology.
The professional staff at the LaunchBox believe that growing an entrepreneurial mindset in youth helps to develop future entrepreneurs. In 2019, the LaunchBox hosted more than 150 students, ranging from elementary through college level. Young children completed STEM activities, while older students learned about entrepreneurship, robotics and 3D printing.
Want to make Greater Reading your home? Or maybe you're an employer looking for the tools you need to attract the talent you want? Follow us to the resources you'll want to see and use.