The leaves are beginning to change colors, the air is becoming crisp, fall decorations are popping up and the smell of pumpkin spice is filling our senses indicating fall is on the horizon. Fall is a beautiful time in Greater Reading. Celebrate the season by enjoying a few of these Greater Reading fall activities.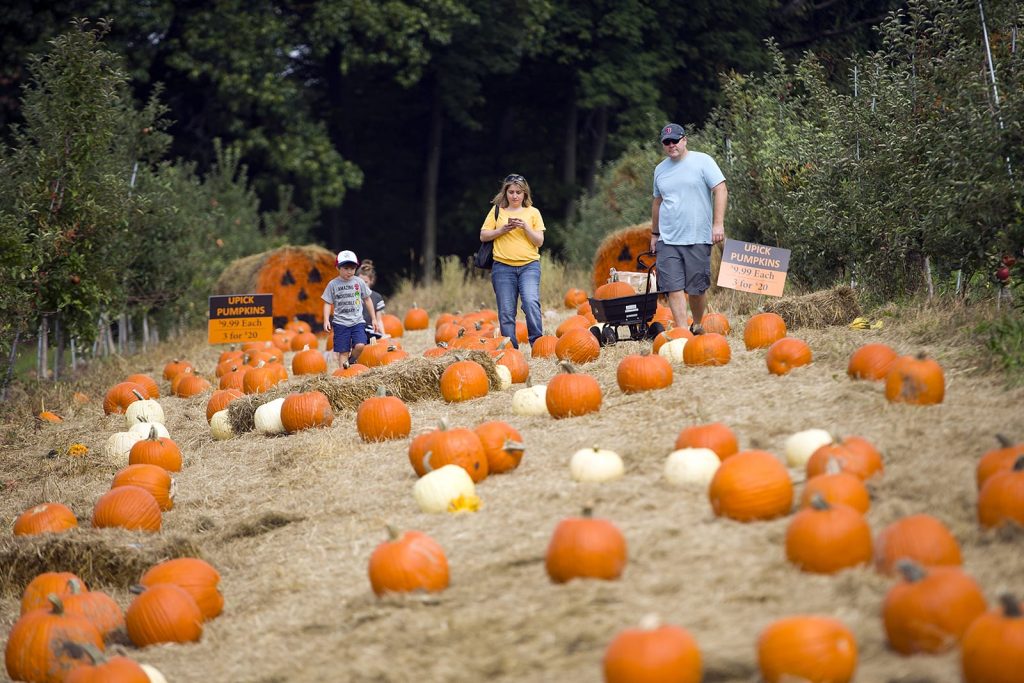 1. Autumn Adventure – Savidge Farm
1710 State Street, Mertztown, PA 19539
Take a trip to Savidge Farm and spend some time as a family during their Autumn Adventure. Although, things look a little different this year due to COVID-19, there are still many activities up and running to suit every member of your family. Let the kids play on the combine slide before taking a hayride to the pumpkin patch to select your perfect pumpkin. Afterwards get lost in the four-acre corn maze or play a round of miniature golf. Sit down for some delicious food provided by Spuds! Visit http://savidgefarms.com/ for more information.
2. Autumn Splendor Fall Foliage – Colebrookdale Railroad
64 S Washington St., Boyertown, PA 19512
Take a two-hour trip on Colebrookdale Railroad to see the full display of fall colors in the Secret Valley. Warm up while enjoying the sights with pumpkin beer, spiked and traditional ciders and Irish coffee. Also available to fill your fall cravings are locally produced autumn snacks like an apple cinnamon muffin. Visit www.colebrookdalerailroad.com/ for more information and to purchase tickets.
3. Fall Family Fun Days – Weaver's Orchard
40 Fruit Lane, Morgantown, PA 19543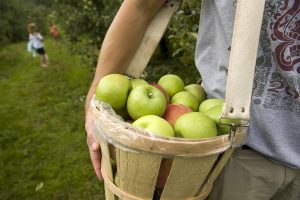 Gather the family together for a day at Weaver's Orchard for a day of fall fun! Although slightly different this year due to COVID-19, Fall Family Fun Days is sure to get the family in the fall mood. The family will get the opportunity to ride a pony, pick-your-own fruit, enjoy food from the food shed, pick out a pumpkin from the garden center and a chance to see alpacas, goats and chickens. New this year is a photo tour through the orchard. The self-guided, six-station walking tour offers unique themes and scenic settings to capture fun pictures and learn about their orchard. Visit www.weaversorchard.com/ for more information.
4. Autumn Migration Hawk Watch – Hawk Mountain Sanctuary
1700 Hawk Mountain Road, Kempton, PA 19529
An average of 18,000 birds of prey will soar over Hawk Mountain Sanctuary's rocky North Lookout, a 1,500-foot outcropping on the Kittatinny Ridge or "Blue Mountain." Pack your binoculars, something soft to sit on and a daypack with water and snacks before heading out on the trail to North Lookout. The lookout provides not only a stunning view of the fall colors, but also raptors. Sacturary staff, trainees and volunteers are stationed at the lookout to help visitors spot and identify raptors, including hawks, eagles, falcons and vultures. Visit www.hawkmountain.org/visit/events/autumn-hawk-migration for more information.
5. Fall Fest Family Fun Days – Oley Turnpike Dairy
6213 Oley Turnpike Rd, Oley, PA 19547
Enjoy a fun-filled family day at the Oley Turnpike Dairy. The kids will have a blast running through the corn maze and playing in the play area. Head to the petting zoo to pet and feed monkeys, lemurs, a Zebu cow, donkeys, sheep, ponies, alpacas, goats, pigs and more! Pick out a pumpkin before heading inside for hand-dipped ice cream or a bite to eat from the restaurant. Visit, www.facebook.com/Oley-Turnpike-Dairy-Petting-Zoo-103452704387708 for more information.