Sisters founded all-natural, hair-care business in Greater Reading
By Rachel Kovach, Communications & Marketing Intern, GRCA 
Sisters Cory Dahlia Varona-Corniel and Nicol Varona Cancelmo, inspired by their curly hair struggles, created DN Organics to bring clean and safe hair-care products to those who shared their struggles. 
"We had our own curly hair struggles, and we had a transformation that inspired us to embrace our natural hair. Because of that transformation, we decided that we wanted to create our own curly hair products that were clean, safe and that would perform beyond synthetics," said VaronaCorniel. Varona-Corniel and Cancelmo founded the business in 2018 with hopes of officially launching in 2020. The COVID-19 pandemic delayed its opening to March 2021. In just a year and a half, they have made some significant headway. So far, DN Organics has two products for sale on its website, a styling gel and a leave-in cream, with hopes to add shampoos and conditioners to this line of products. Even with just two products, the company has gained a loyal group of customers.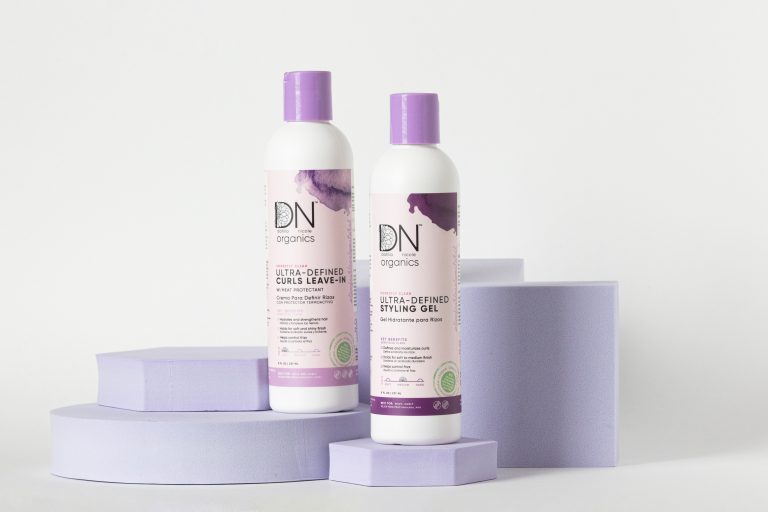 "We get messages all the time about how much the customers appreciate that these products come from two curly girls who understand the struggle, know what it takes to make quality products like these and have gone through the trauma part, too." 
Varona-Corniel and Cancelmo were born in the Dominican Republic, which has had a huge impact on the way they run their business, and who they honor while doing it. They make sure to include everything in Spanish and English, making their business accessible to a larger group of customers. Growing up, Varona-Corniel and Cancelmo were taught that curly hair was unruly, unprofessional and ugly. Their hair was damaged from years of hot straighteners, chemical treatments and other harmful processes to make their hair straight. 
"We grew up with the mentality that our curly hair was ugly, and that we were not beautiful if we embraced it," said Cancelmo
In recent years, they have worked through the trauma thishas caused, have healed their hair, and completely embraced
themselves for who they are. Not only have they embraced their curls, but they are also inspiring the next generations
to do the same.


"As adults, we embraced our curls, so we want to not just share with other women who might be going through

the same journey, but also start to bring this to younger generations," said Varona-Corniel. "They don't have to hide who they are. They can freely embrace who they were born to be and to feel beautiful." 
The sisters decided to start their business in Greater Reading because this is home for them. They attended Reading High School and Penn State Berks, so it was the best and most logical place to start DN Organics. In addition, Berks LaunchBox, Powered by Penn State, an organization that supports entrepreneurship across diverse populations throughout Berks County, was instrumental for Cancelmo and Varona-Corniel in starting their business.
 According to 2020 Census data, nearly 70% of residents in the City of Reading identify as Latino and 22.5% across Berks County. The sisters are exceedingly proud to represent the Latino and women-owned entrepreneurial scene. 
The company also sets itself apart from others in the beauty industry by adhering to strict guidelines with the ingredients in its products. Harmful ingredients seen in other hair-care products such as parabens, sulfates, silicones, synthetic dyes or fragrances and mineral oils are not in any DN Organics products. Cancelmo and Varona-Corniel pride themselves in using science and nature to make the safest hair-care products for their customers that also yield great results. Some natural ingredients that they use include mango butter, carrot root extract, sunflower seed oil and hibiscus flower extract. 
In addition to expanding the product line, the sisters are also hoping to expand the company. As of now, it is just the two of them running DN Organics with the help of their families and some freelancers. Varona-Corniel and Canclemo both have families and work full-time jobs to support DN Organics.
 "The goal is to hire a whole team to get people to help us with marketing, customer service and fulfillment," said VaronaCorniel. "Our main goal is to one day have a warehouse in Reading to store our products and do fulfillment from here, but that will obviously be down the line."
DN Organics has made so much progress. From just an idea and desire to help people to a successful business with a large following and loyal customers, Cancelmo and Varona-Corniel say they are, "so proud that our products are changing lives and helping people care for their curly hair."

Photo cred: Cory and Nicol photo by Maya Serres, Product picture by Nathan Bonslaver