Lives in Mertztown
Have you always lived here? Did you grow up here, move away, and come back? Did you grow up somewhere else and move here?
I was born and raised in Mertztown. I went to college at Alvernia University. My husband and I bought our first home in Muhlenberg. We recently moved into my grandfather's log home which is located next to my childhood home.
Why do you think Greater Reading is a great place to live and work? 
Greater Reading is a great place to live and work. I live in an extremely rural setting which we have dubbed "the mountain" but I work in downtown Reading. I can live in a rural area with quick and easy access to big city amenities. There is so much here for my young family to do from its access to nature, shows downtown to exhibits at the Reading Public Museum.
What do you want outsiders to know about the Greater Reading Community?
I want outsiders to understand our community's philanthropic nature, access to locally grown produce and distance from major cities. Our close-knit community is very philanthropic and willing to help one another in times of need. We also have an abundance of local farms selling their goods to the community. I pass several on my way home from work where I stop for fresh picked strawberries or corn. In addition, many don't realize our quick and easy access to major cities like New York City, Baltimore and Philadelphia. It is not uncommon for us to run to Philly for a Philadelphia Eagles or Phillies game.
What are your favorite local activities to do with your family or friends?
We live nine minutes away from the local ski resort. During the winter months, we try to take the kids up once a week to get a few runs in. During the summer months, we enjoy camping every other weekend. There is a huge list of campgrounds we can get to from Greater Reading in under an hour.
Name your favorite:
Restaurant: Snuzzles
Local shop: Local Leaf Market
Event or festival: Folk Festival
Hidden gem: Bear Creek Mountain Resort
Do you serve on a board or volunteer in the Greater Reading community? Tell us what your role is and the name of the organization.
I volunteer in several of my children's sports teams as well as their school. As an alumnus of Alvernia, I offer volunteer time to mentor students one on one or speak in their classroom.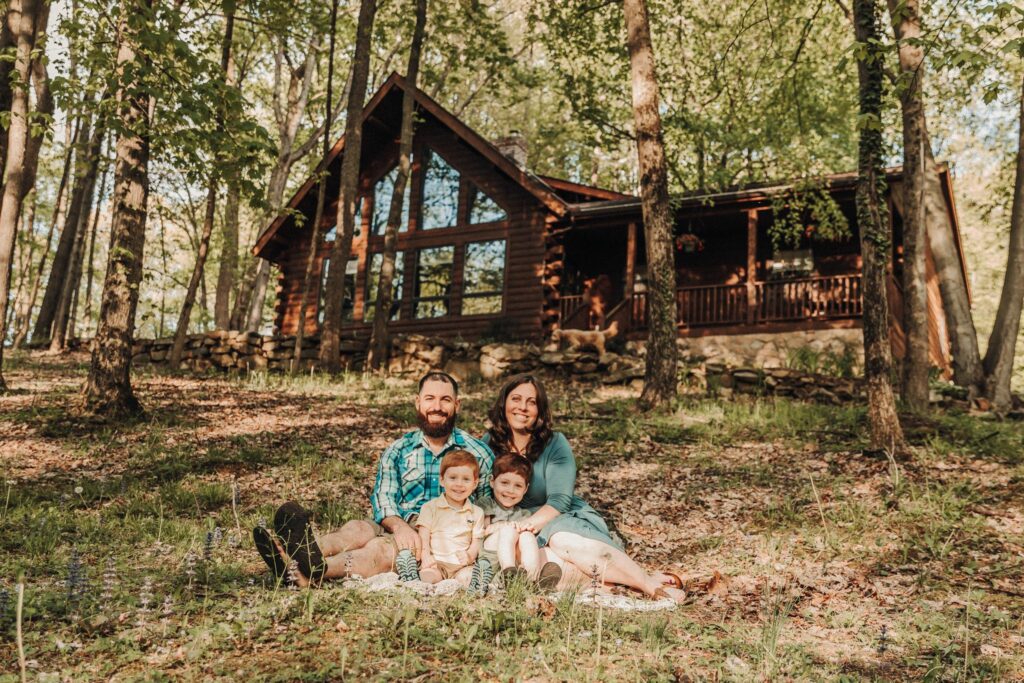 *Photo courtesy of Lindsey Rachel Photography