Occupation: Store Manager - Raymour & Flanigan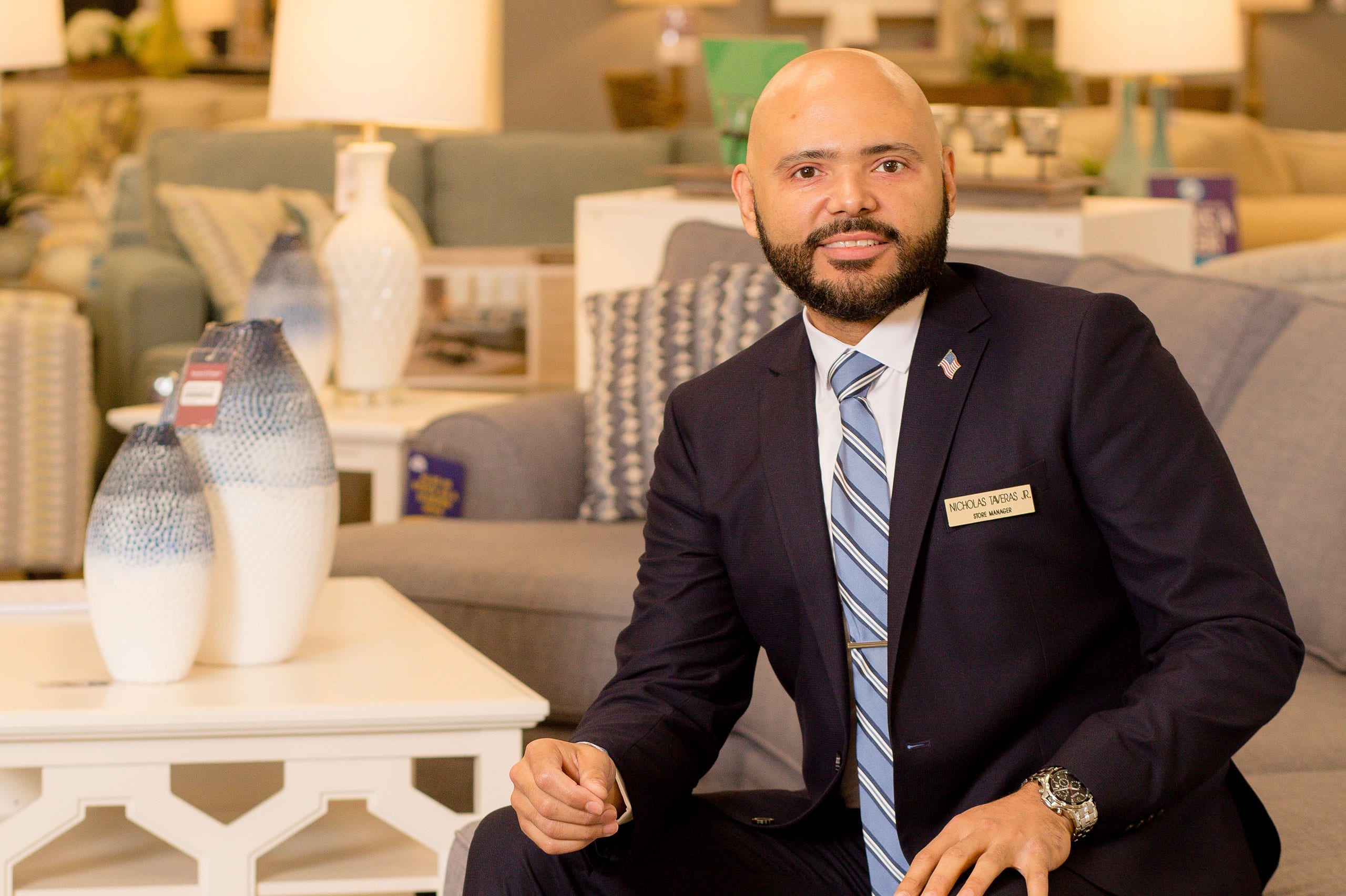 What drew you to your current role/company?
I have been working in furniture retail for 26 years. I have worked in several states, for different companies. Doing this has awarded me a lot of knowledge and experience in the business. To continue growing in my career I joined Raymour & Flanigan in 2007 because of their continual growth in our market, vast selection of quality and customer service.
What is your favorite thing about working in Greater Reading?
Reading is conveniently located just hours away from major cities like Philadelphia, New York City, Baltimore and Washington and Delaware.
Tell us one thing about Raymour & Flanigan that others may not know.
Raymour and Flanigan is a Family owned business that was established in 1947. It is the 9th largest Furniture retail store in America and is still growing. Raymour & Flanigan's main belief is to take care of customers and to do so it starts with their associates by providing great benefits and creating a great culture. Today Raymour & Flanigan has 142 Stores, 4 Major distributions and 20 Service distribution centers.  By selling, delivering and servicing our customers Raymour & Flanigan is able to provide a better type of service to all our customers while provide more jobs within our community.  
How has Raymour & Flanigan helped to develop your skills?
Raymour and Flanigan believes in sharing knowledge, as well as, personal and professional growth. One of the ways they have helped me is with the Learning and Development Institute. Through experiential learning, thought-provoking discussion, 360-degree feedback, self-assessments, extensive reading, critical examination of personal and company values, and studies of real life situations, participants gain an in-depth understanding of the principles and practices of effective leadership. 
Does Raymour & Flanigan allow you to volunteer?
Yes, Raymour and Flanigan promotes participation in our stores's community outreach events. Raymour & Flanigan believes in taking care of the people in our community where we serve, work and live. In fact we believe it's fundamental to our business. Raymour & Flanigan supports our store, associates and marketing efforts to raise awareness and generates a donation for our charitable partners. Our community efforts are focused on helping organizations accomplish their goals by improving the lives of those around us. Myself and fellow associates and their family members often volunteer for these causes.
Share a hidden gem of Greater Reading.
The people. In Greater Reading you will meet people from all walks of life and for someone who is in the home design field I can appreciate the diversity. Greater Reading customers are unique from those that were born and raised here; to those like myself that have moved here to enjoy a more family orientated, peaceful and enjoyable life.
Want to make Greater Reading your home? Or maybe you're an employer looking for the tools you need to attract the talent you want? Follow us to the resources you'll want to see and use.