Reading CollegeTowne: An Alvernia Innovation in the City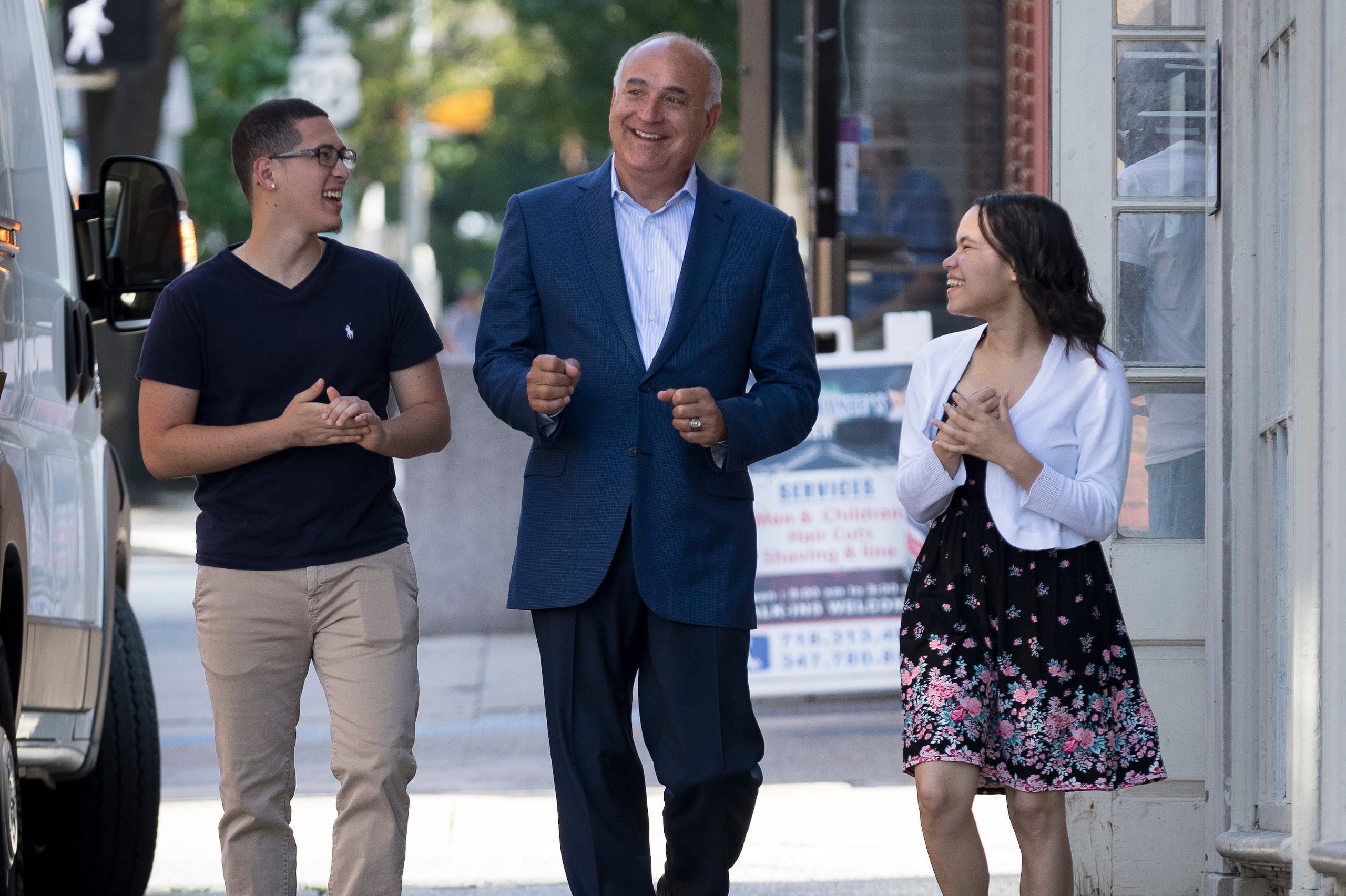 Alvernia University's Reading CollegeTowne is a strategic enabler that redefines the university's academic programs and expands its deep roots within the Reading community. Bringing new economic activity and student-life to the heart of downtown, Alvernia will be a significant catalyst for the city's economic recovery while increasing student engagement with experiential and community-based interactions.
This initiative is the vision of Alvernia's president, John R. Loyack, who was instrumental in improving the student experience and revitalizing downtown Wilkes-Barre through similar strategies at King's College. Through the redevelopment of an existing facility at 401 Penn St., Alvernia will create new engineering and technology programs, expand business and communications, house a new esports program, develop a student-centered business incubator and provide student housing. Repurposing an existing facility builds on Alvernia's Franciscan mission and shows commitment to fiscal responsibility while facilitating positive community impact.
Student life is a crucial component of Alvernia's physical presence downtown. Hundreds of students will be living, learning, shopping and dining on Penn Street. "Students are looking to explore," explains Loyack. "They will create activity that encourages others to come to downtown Reading."
A central focus of the initiative will be a student powered business incubator. Developed through the university's O'Pake Institute for Economic Development and Entrepreneurship, the incubator will provide experiential learning opportunities for students of all disciplines. This initiative will allow students to create, collaborate and lead while they provide hands-on support to new ventures and entrepreneurs in the community. Industry and community partners, such as Greater Reading Chamber Alliance, Berks County Community Foundation, and the SCORE Berks Schuylkill Chapter, will provide resources and professional mentoring to students and entrepreneurs.
"Alvernia's collaboration with its external partners empowers students, also known as fellows, who will receive distinctive training and certification through this process," said Dr. Rodney Ridley, vice president, associate provost and chief operating officer for the O'Pake Institute."Another key initiative in the CollegeTowne strategy is Powered by O'Pake. This initiative is a behind-the-scene catalyst to empower local economic development and entrepreneurship. Our fellows and faculty will be key drivers in this process, enriching the student experience."
Want to make Greater Reading your home? Or maybe you're an employer looking for the tools you need to attract the talent you want? Follow us to the resources you'll want to see and use.